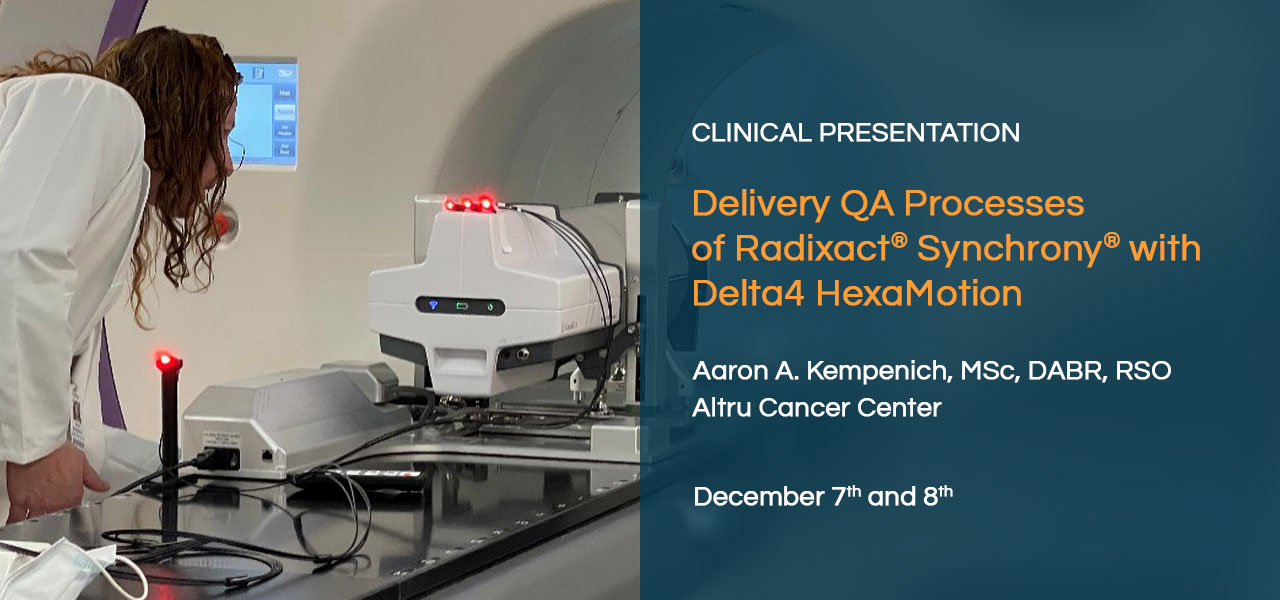 Delivery QA processes of Radixact® Synchrony® with Delta4 HexaMotion system
Clinical experience
Participants will learn quality assurance techniques that can be used to verify the precision and safety of Accuray Radixact® Synchrony® treatments using the Delta4 Phantom+ and Delta4 Hexamotion, simulating real patient variable movements.
Patient QA process and workflow
Outcomes from planned to delivery
Best features of Delta4
Dec 7th at 8:00 PM CST / 15:00 CET
Dec 8th at 2:00 PM CST / 21:00 CET
Presentation by Aaron A. Kempenich, Altru Cancer Center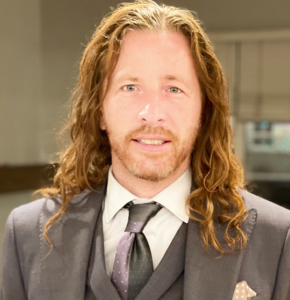 Aaron A. Kempenich, MSc, DABR, RSO, medical physicist, and Radiation Safety Officer, at the Altru Cancer Center, Grand Forks, ND.
The Altru Cancer Center was the second site in the world, and the first non-academic site in the world, to use the Radixact® Synchrony® on a patient.
Presentation + Q&A, 30 minutes
Registration Dec 7th
Registration Dec 8th