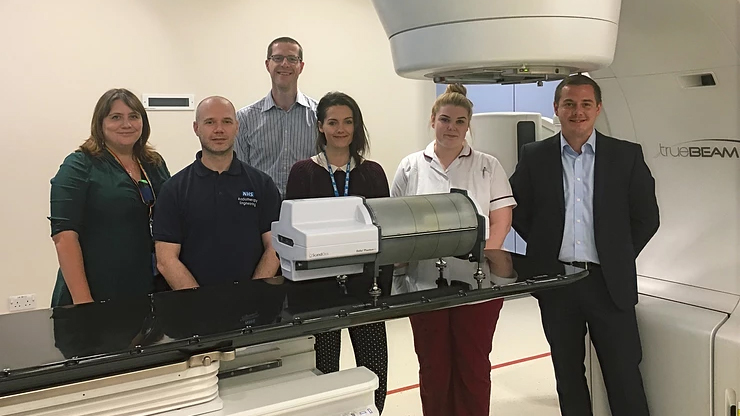 Delta4 Phantom+ receives high praise from Newcastle
Following the successful installation of the Delta4 Phantom+ by our UK distributor OIS, Freeman Hospital has chosen to purchase a second Delta4 Phantom+ system.
"With more patients than ever benefitting from IMRT treatments here at Newcastle, we needed another patient QA device to verify our treatment deliveries. After carefully considering all the commercially-available devices, we chose Delta4 Phantom+. We already have an older model of Delta4 which has been a workhorse here for many years, so we knew Delta4 was reliable, and it has been the device of choice for patient QA across the local Cancer Network. As a Clinical Scientist, I value the straightforward, meaningful data that Delta4 provides. The new wireless functionality of the Delta4 Phantom+ makes it so quick and easy to use, it's even been described by one member of staff as 'an absolute dream'."
Karen Hawthorn, Clinical Scientist at Freeman Hospital
Image by OIS.
Learn more about OIS and the Freeman Hospital on the OIS website.