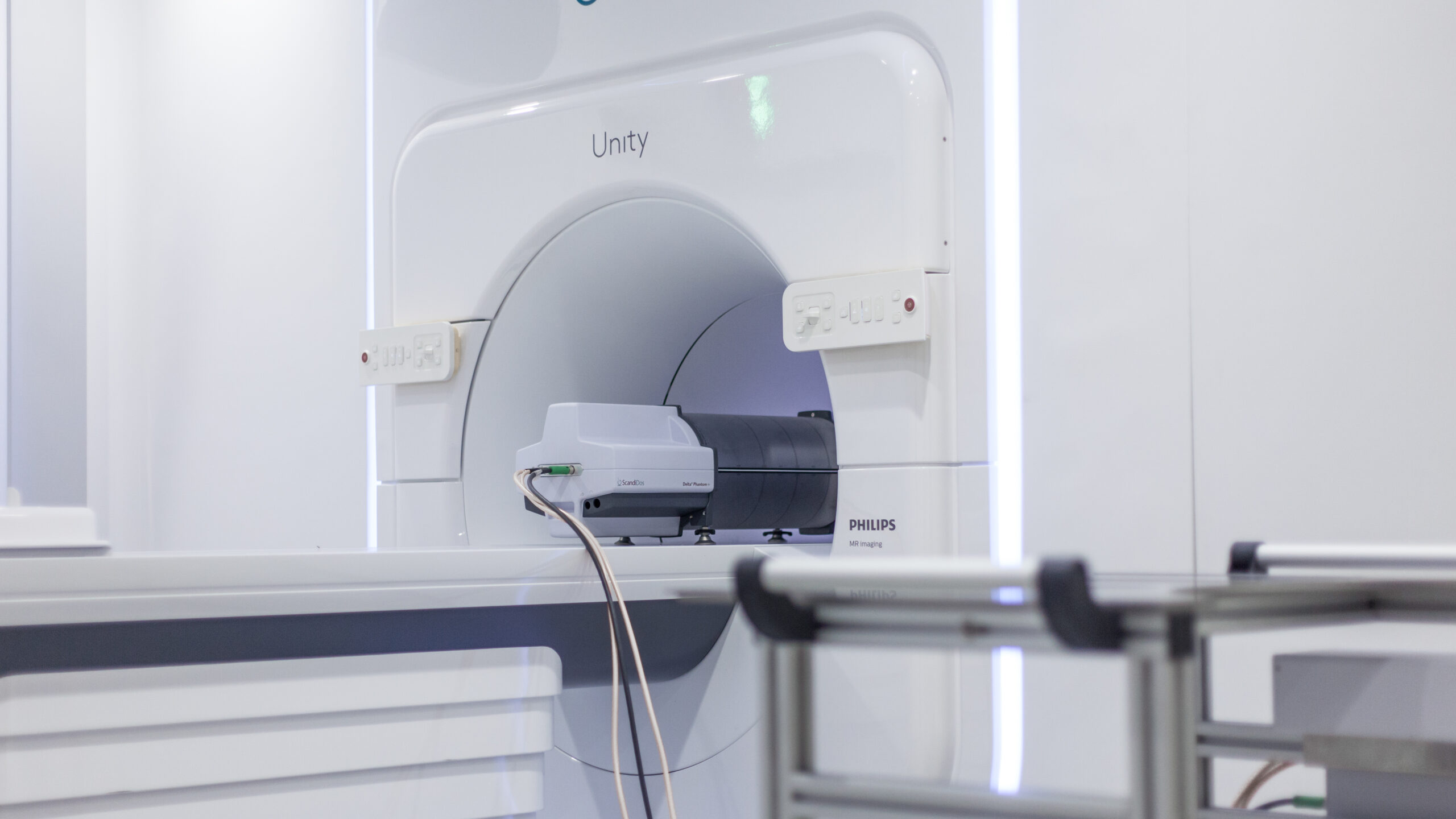 Leading centers all over the world select Scandidos' Delta4 Phantom+ MR for their MR-linac programs
Since the introduction of the Delta4 Phantom+ MR, ScandiDos has impressed the market with a Quality Assurance solution for Elekta´s Unity and Viewray´s MRIdian and gained many prominent customers all over the world. ScandiDos has installations in over 10 countries and the next planned installation will be in Center Hospital Lyon–Sud.
The flagship product for use in magnetic fields
ScandiDos, a world-leading company in quality assurance of modern radiation therapy, has developed a new version of its flagship product Delta4 Phantom+ for use in magnetic fields. By working closely with leading hospitals to address the challenges for patient QA in a magnetic field, ScandiDos has developed a very accurate and reliable solution called Delta4 Phantom+ MR. It validates the patient plans in an MR-linac and thereby provides confidence to physicists when using the advanced MR- treatment technology.
To be able to see and eventually adapt in realtime what you treat
The MR-linac, developed by Elekta (Unity) and Viewray (MRIdian), is an integrated linear accelerator and magnetic resonance imaging system that continues to increase in popularity. The benefits of this new technology are that it enables personalized radiotherapy treatment and enhances the ability to see what is being treated. This advanced type of treatment demands equally advanced quality assurance (QA) tools to ensure a safe treatment.
Worldwide recognition
In the last two years, the Delta4 Phantom+ MR has been recognized by many prominent clinics around the world like UMC Utrecht, La Pitié Salpêtrière, Thomas Jefferson Hospital in Philadelphia, Miami Cancer Institute, Heidelberg University Hospital, and Uppsala University Hospital. The next installation of the MR-compatible phantom will take place at a hospital in France, Center Hospital Lyon-Sud.
We are very much looking forward to use the MR-compatible Delta4 Phantom+ at our Viewray MRIdian Linac as well as at our Elekta and Tomotherapy Linacs to further advance and streamline our patient QA, says Sebastian Klüter, PhD , Medical Physicist, Department of Radiation Oncology, Heidelberg University Hospital, Germany
The Delta4 Phantom+ MR is quick and easy to use and gives us confidence that our treatments are delivered just as intended, says Wilfred de Vries, Clinical physicist engineer, UMC Utrecht, The Netherlands
– We are immensely proud that leading centers all over the world have selected ScandiDos to supply advanced Quality Assurance tools for their MR-linac programs. The MR-linac technology provides the clinics with new advanced possibilities to deliver treatments. To fully deliver on this potential, the need for sophisticated Quality Assurance tools has increased significantly and in close cooperation with world-leading clinics, we have developed dedicated tools to meet this need. We are very excited to be part of this important clinical development", says Gustaf Piehl, President & CEO of ScandiDos.
Delta4 Phantom+ MR – Outstanding accuracy with iso-centric measurements
The patented concept of the Delta4 Phantom+ MR detector arrays and the unique dose per pulse measurement is a perfect concept for the MR-field. The detector configuration is very important in the MR-field when patient quality assurance must not rely on interpolations but rather real measurements in all points during the entire treatment delivery. Compared to the competition, ScandiDos also measure in the isocenter where it matters the most. These features are unique and important reasons why the Delta4 Phantom+ MR provides outstanding accuracy and is a preferred solution on the market.
Learn more about Delta4 Phantom+ MR