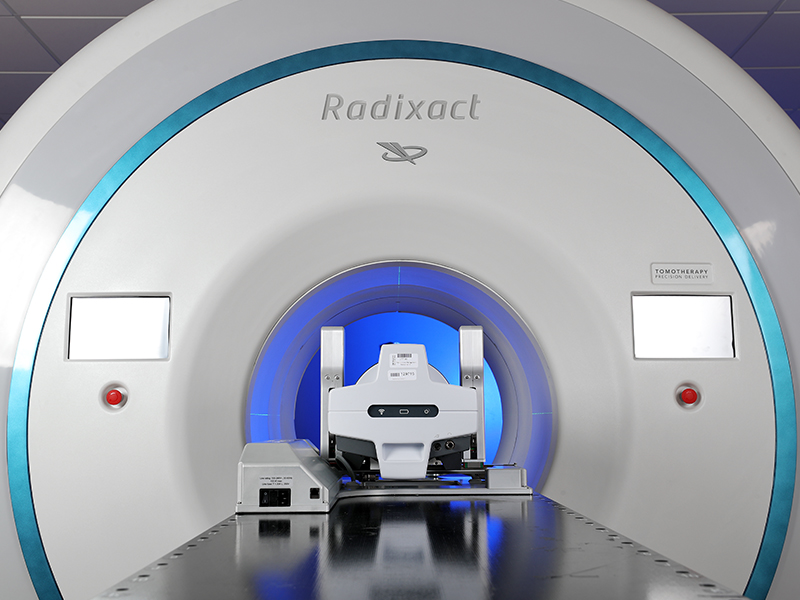 SCANDIDOS PROVIDES ROBUST QA TOOLS FOR ACCURAY'S RADIXACT® SYSTEM WITH SYNCHRONY® MOTION TRACKING AND CORRECTION TECHNOLOGY
ScandiDos AB (publ) listed on First North, is a world-leading company in quality assurance of modern radiation therapy through advanced measurement and calculation methods. ScandiDos AB announces the Delta4 Phantom+ and Delta4 HexaMotion are fully QA compatible with Accuray's newest Synchrony technology.
The Delta4 HexaMotion platform with 6 degrees of motion provides volumetric quality assurance for the Radixact with Synchrony. It uses the patient-specific tumor motion pattern and replicates it in 6 dimensions. Together with the Delta4 Phantom+, this system can be used for end-to-end quality assurance of Synchrony® feature for the Radixact® System.
"We chose to work with ScandiDos for our internal testing of the Synchrony® feature for the Radixact® System, because they had a robust solution for comprehensive quality assurance of moving targets. We have found the Delta4 Phantom+ and the Delta4 HexaMotion to be convenient, accurate, and easy to use."
– Birgit Fleurent, Chief Marketing Officer at Accuray Incorporated
ScandiDos has worked together with Accuray for many years and looks forward to building on the cooperation with Accuray and their customers. Over 70 customers of ours are using Delta4 products together with TomoTherapy® or the Radixact® System today.
"ScandiDos is proud to be able to contribute with independent verification for this advanced treatment technique. We are very happy that our equipment fulfills the requirements of Accuray and that we can continue to build on our collaboration"
– Gorgen Nilsson, CEO at ScandiDos 
For further information
Görgen Nilsson, CEO ScandiDos, Phone + 46-18-472 3030