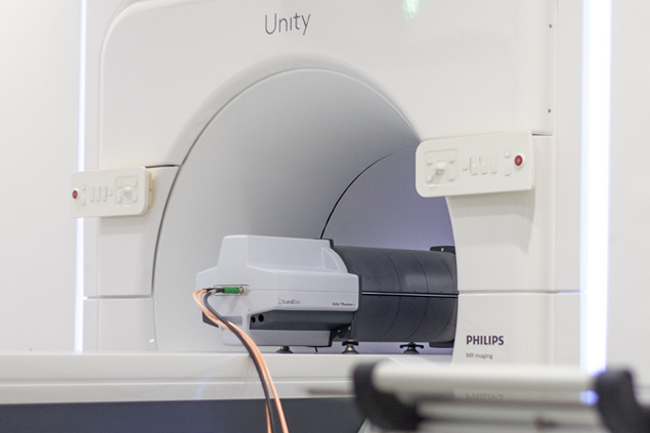 ScandiDos receives the first Delta4 Phantom+ MR order in Sweden
ScandiDos AB (publ) listed on First North, a world leading company in quality assurance of modern radiation therapy through advanced measurement and calculation methods. ScandiDos AB announces that the University Hospital in Uppsala, Sweden has placed an order for ScandiDos' newest product, the Delta4 Phantom+ MR.
CEO Görgen Nilsson
ScandiDos' latest product Delta4 Phantom+ MR has received a lot of attention in the market and we can now announce that the University Hospital in Uppsala, which is the first hospital in Sweden implementing the new MR-linac technology, has chosen Delta4 Phantom+ MR for pre-treatment verification.
Since its inception, ScandiDos has had a great relationship with the University Hospital in Uppsala in different areas including product development, production and clinical use. We are thrilled that they have choosen to continue working with ScandiDos' products with the newest technology now in the marketplace.
Ulf Isacsson, Chief Physicist at the University Hospital in Uppsala
"The Delta4 Phantom+ is a system that the University Hospital has a good experience of and which we have well established routines for within our quality and radiation safety work. When Scandidos released an MR-compatible Delta4 Phantom+, it was therefore natural for us to investigate whether this system gave the same good results in our new Unity machine. After good results of a number of tests, we decided to expand our existing Delta4 Phantom+ portfolio with another measuring phantom."
For further information visit Delta4 Phantom+ MR
Görgen Nilsson, CEO ScandiDos, Phone + 46-18-472 3030, info@scandidos.com