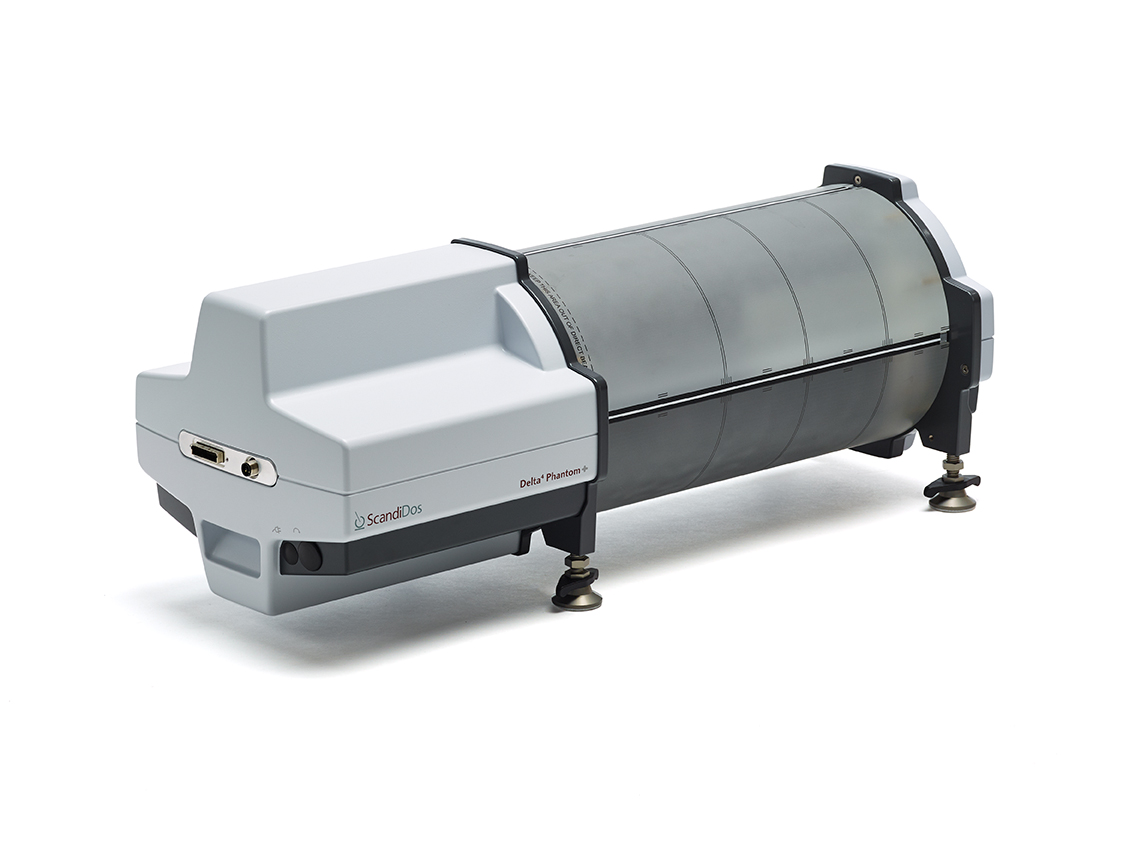 SCANDIDOS RELEASES NEW PRODUCT FOR QUALITY ASSURANCE OF CANCER TREATMENT WITH MR LINACS
ScandiDos AB (publ) listed on First North, is a world-leading company in quality assurance of modern radiation therapy through advanced measurement and calculation methods, has announced a new product within the Delta4 family of products.  The Delta4 Phantom+ MR is adapted to be fully compatible with existing MR-linacs and is now released to a large part of the world market.
CEO Görgen Nilsson
ScandiDos releases its pre-treatment system, Delta4 Phantom+ MR, to now enable high-quality quality assurance during treatment with the new treatment technology MR-linacs. This new treatment technique allows radiation therapy while visualizing the patient's anatomy with a so-called MR camera. The MR technology is based on very strong magnetic fields, which makes it technically difficult to have electronic equipment in the patient's place and thus demands specially developed equipment for this purpose. ScandiDos, in collaboration with the University of Utrecht, which is also the founding inventor of the MR-linac and Elekta's partner, has developed a new version of Delta4 Phantom+ for use in magnetic fields.
Delta4 Phantom+ MR is a new "state of the art" ScandiDos' product and several customers who are waiting for the release of this product can now start using their devices clinically.
In addition to Elekta, MR-linacs are sold by the American company ViewRay. Elekta expects to have sold 70 MR-linacs through the summer of 2020 and our assessment is that ViewRay, which has been on the market for a longer period of time, will have sold at least as many systems. These customers will all be in need of this type of pre-treatment system. A new market of approximately SEK 120 million through summer 2020. With an expected increased market share for ScandiDos, this new market will have a significant opportunity to grow sales.
Delta4 Phantom+ MR has all the permits for CE marking and thus the product has been released. In parallel, the application to the US FDA was filed at the end of December to obtain 510 (k) approval and thus the right to sell the product also in the US, response to this is expected within 2 months. Learn more about the product Delta4 Phantom+ MR.
For further information
Görgen Nilsson, CEO ScandiDos, Phone + 46-18-472 3030,