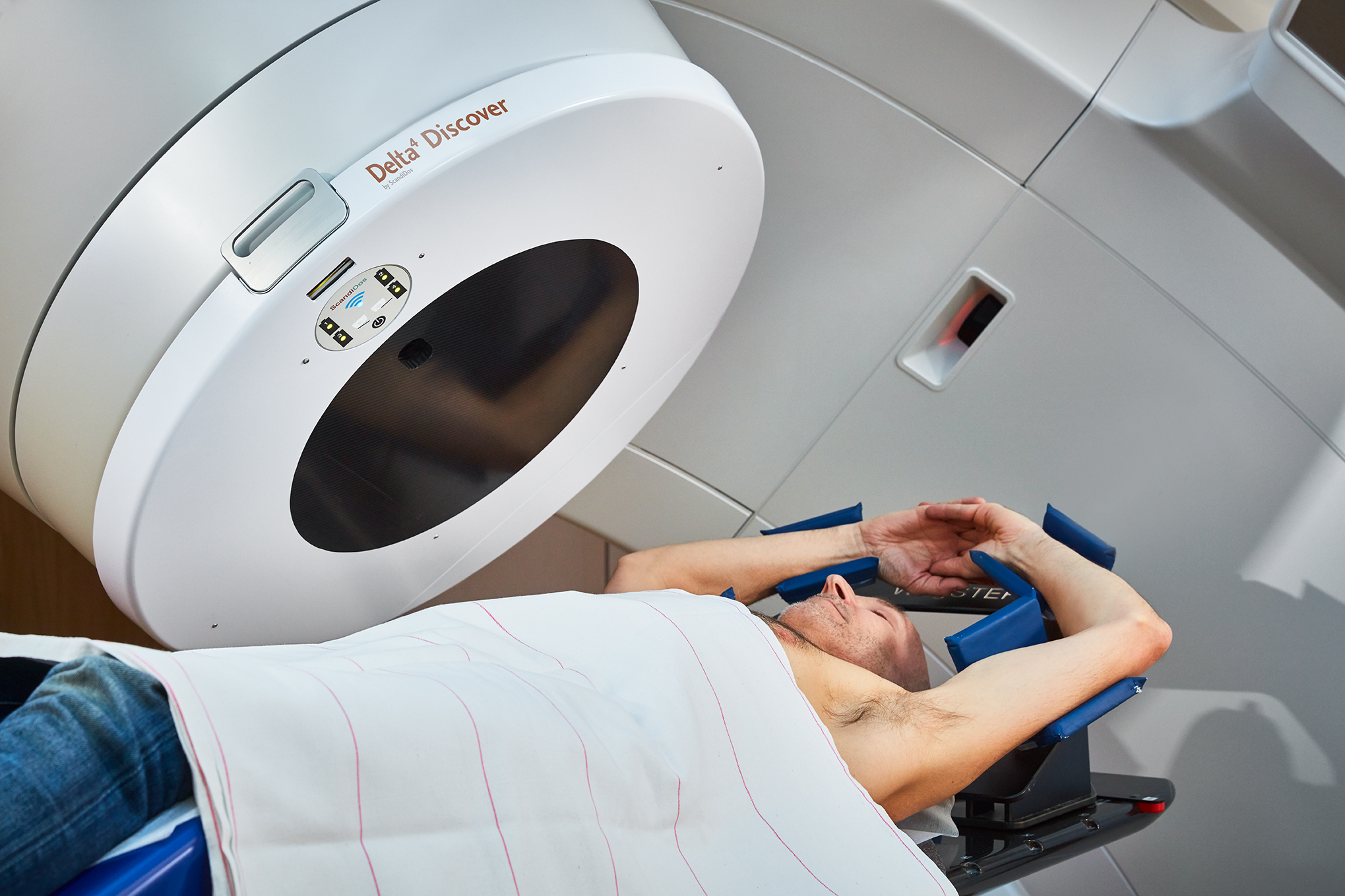 THE DELTA4 DISCOVER TRANSMISSION DETECTOR IS NOW APPROVED FOR USE WITH VARIAN ACCELERATORS
ScandiDos AB and Varian Medical Systems have completed verification and validation of the Delta4 Discover system for use on TrueBeam® and Clinac® iX radiotherapy systems.
UPPSALA, Sweden – ScandiDos AB (NASDAQ OMX First North: SDOS), a global leader in Quality Assurance (QA) and dosimetry for modern radiation therapy, now offers complete verification for IMRT and RapidArc® using Varian's TrueBeam® and Clinac® iX Radiotherapy systems with its Delta4 Discover system, an independent and real-time 4D in-vivo dosimetry solution.
"We are pleased to be the first dosimetry company that offers high quality, independent verification during treatment to Varian users and simultaneously save the clinics precious time performing quality assurance," says ScandiDos CEO Görgen Nilsson.
For more information about the Delta4 Discover system from ScandiDos, visit delta4family.com/varian-approval
About ScandiDos AB
ScandiDos AB is a global leader in the development of advanced dosimetry and QA (Quality Assurance) products, which ensure radiation doses in advanced cancer radiation therapies are delivered to the patient in the quantity and manner intended. The company's measurement systems and software are designed to meet QA requirements and provide validation for new cancer radiation treatments being implemented in clinics across the world.
Headquartered in Uppsala, Sweden, ScandiDos was founded in 2002 and has grown to include offices in Madison, Wis., Beijing and Paris. With its global footprint, ScandiDos has installed dosimetry and QA solutions in 45 countries, and its systems can be found in leading cancer centers worldwide. Since April 2014, ScandiDos has been listed on NASDAQ First North Stockholm with the ticker symbol SDOS.