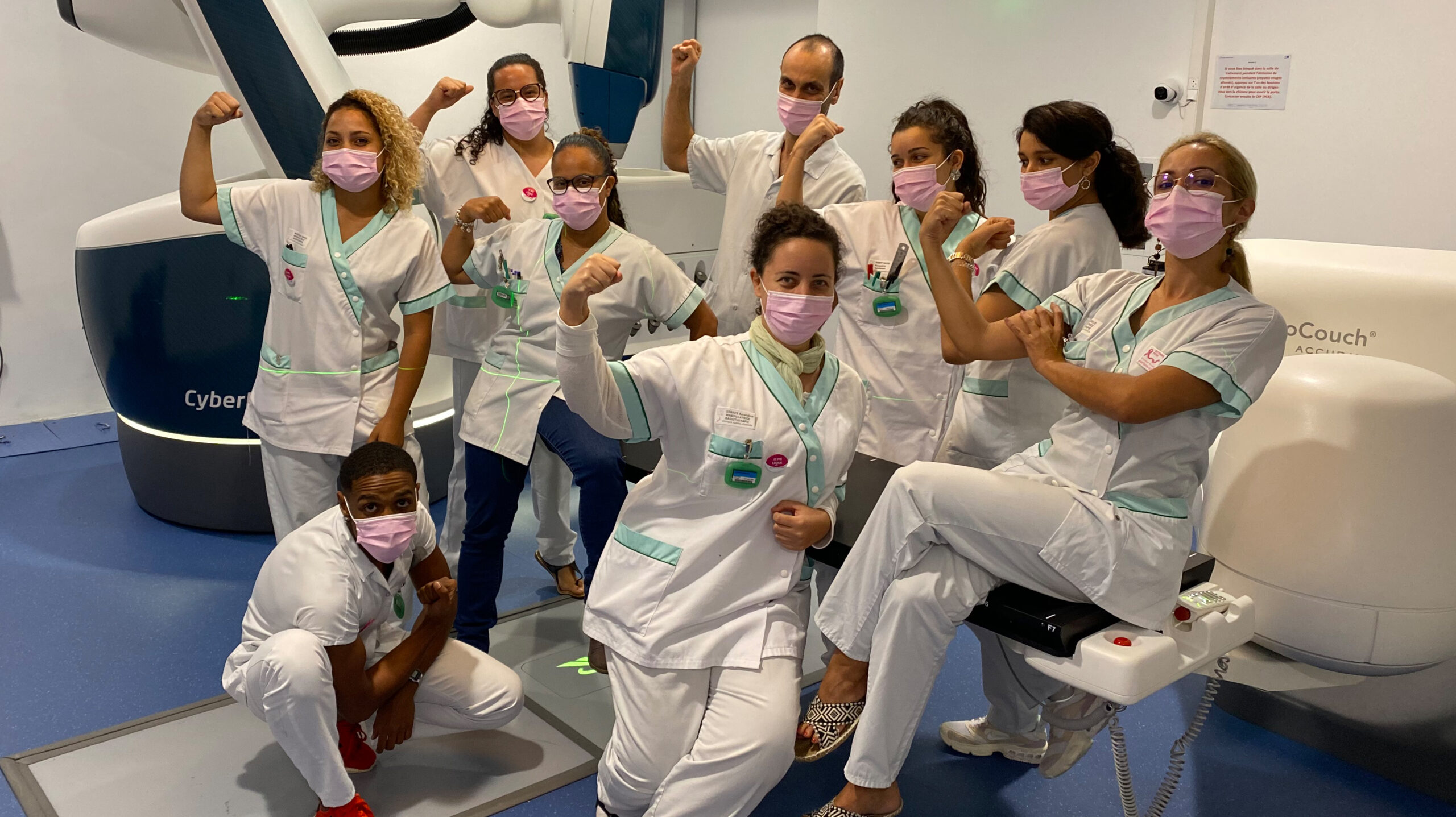 "Our goal is to be the best radiotherapy provider in the Indian Ocean"
How many physicists haven´t had a hard day and dreaming about going away to a tropical island…Guess what, we have interviewed a colleague of yours who is already on that island! Working hard to ensure the best cancer treatment and at the same time having the most beautiful views. Let us take you to the French island La Réunion in the Indian Ocean, learn more about the team at R2 and their daily work with patient QA.
We have met with José Aleman, Medical Physicist, Department of Medical Physics of RunRadiophysics (R²) in the Sainte-Clotilde Clinic in Saint-Denis, La Réunion Island in France.
Tell us about your clinic
The Sainte-Clotilde Clinic, a Medical, Surgery & Obstetrics (MCO) establishment, is the largest clinic on La Réunion Island in terms of size with 589 employees and 68 doctors.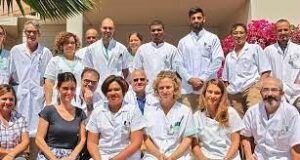 The Oncology-Radiotherapy Division, R², was created, in 2015 and is currently composed of two persons in Radiation Protection (PCR), five specialized persons in Radiology and Medical Physics (PSRPM), and one dosimetrist. We offer the most suitable services in consulting, auditing, medical physics, and radiation protection for patients.
The Medical Physics department of R² in the Sainte-Clotilde Clinic is responsible for quality assurance and optimization procedures. We carry out nearly 1500 radiotherapy treatments per year and use radiotherapy techniques such as Stereotaxy, IGRT, IMRT, VMAT, Monoisocentric Techniques, Gating, and 4D Scanner.
High-precision radiotherapy machines
In 2021 we had two TrueBeam linacs installed as well as an Accuray Cyberknife. These new technologies complete the high-precision radiotherapy techniques already in place in the department. The center now possesses the most complete radiotherapy equipment on Réunion and it is also the first center in the Indian Ocean to be equipped with this technology.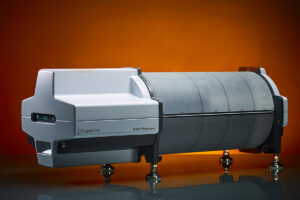 You recently upgraded from the Delta4PT to the Delta4 Phantom+. What is your impression?
The new verification system Delta4 Phantom+,(…) has been shown to be faster and more accurate for the verification of our VMAT plans.
The majority of our radiotherapy treatments are performed using the VMAT technique, for which the quality assurance (QA) process is essential. All of our VMAT treatments are verified with the Delta4 Phantom+ before treatment, with the aim of ensuring that the dose calculated during planning corresponds to the dose delivered during treatment. Our criteria of acceptability of the value of the gamma index is set at 95% by considering 3% for the evaluation of dose deviations and 3mm of offset distance in local.
Even though we considered our Delta 4PT to be accurate and reproducible, following the replacement of our last CLINAC for a second TrueBeam we decided to also acquire the new verification system Delta4 Phantom+, which has been shown to be faster and more accurate for the verification of our VMAT plans. It also allows us to measure the dose distribution in the region of the treatment isocenter.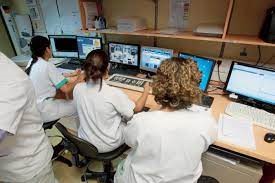 Are there any particularities about carrying out treatments on a tropical island?
Since our island is having a very warm climate, we have seen an improvement in accuracy and stability in our measurements by finding a storage place for our Delta4 Phantom+ inside the treatment rooms. This frees us from the waiting time required to achieve a good thermal balance.
La Réunion has a tropical climate and diverse landscape. What do you think a visitor should not miss when visiting your island?
La Réunion is home to one of the world's most active volcanoes, the Piton de la Fournaise, which is also a World Heritage site. The Langevin Falls is situated in the Parc national de La Réunion, and its natural pool is a popular swimming and picnic place for both locals and tourists.
A warm thank you to José Aleman and his team for sharing the R2 experience!
Book a demo
Get the answers you need, connect with a Delta4 expert!